Open Deal Line Items
Here is what it will look like when you have selected to create an open deal line item.
As shown on the right, when creating an open deal you will see additional boxes appear (i.e., deal ID and audience targeting).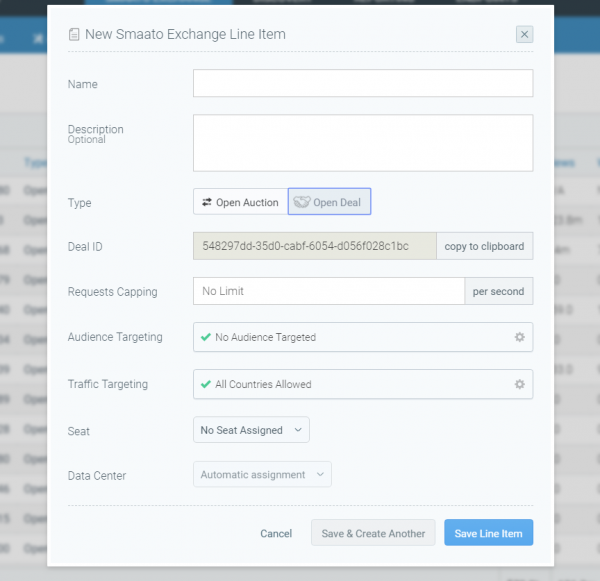 ---
You have a deal ID automatically generated from open deal, and you can copy to clipboard by clicking the button beside.
When you have finished creating your new line item, simply click Save Line Item, or Save & Create Another if you would like to create another Line Item right away.
Last Modified: November 25, 2021 at 5:29 pm