Getting Started with SPX
Set Up Your SPX Account
It only takes a few minutes to register your account, create a new app, and define ad spaces. Then you're set to start making money.
Sign in to your account at https://spx.smaato.com
Add your first app
Define your Adspaces
Create and edit line items
Integrate your inventory
---
First, log into your account by going to spx.smaato.com.
If you are new to Smaato and would like to sign up for an account, please register now.
---
To register for an account, fill in the information as requested and click the Sign-Up button.
After signing up for an account, you will then receive an email where all you need to do is click the link to activate your account.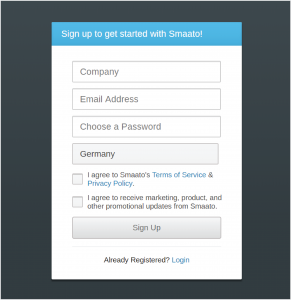 ---
Upon your first login, you will be directed to the Welcome to SPX screen. From here, you can watch a short video on getting started with SPX.
Or, you can go directly to adding your apps and Adspaces in SPX. To do this, click on the button for + New App.
For more information about adding your Apps, Adspaces, and Line Items in SPX, please see these designated pages.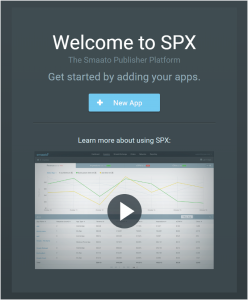 Modified: October 1, 2019 at 2:42 pm