SDX Geo-targeting
Geo-targeting is a useful way to reach users based on where they are, rather than who they are. As a result, you can set up privacy-law-compliant targeting parameters that help you reach relevant audiences. To get started targeting users by zip code, DMA, or city/state/country, follow the steps below.
Here is what it will look like when you have selected to create an open auction / open deal line item.
As shown below, when creating an open auction / deal you will see additional boxes appear (i.e., deal ID, audience targeting, deal capping, etc.).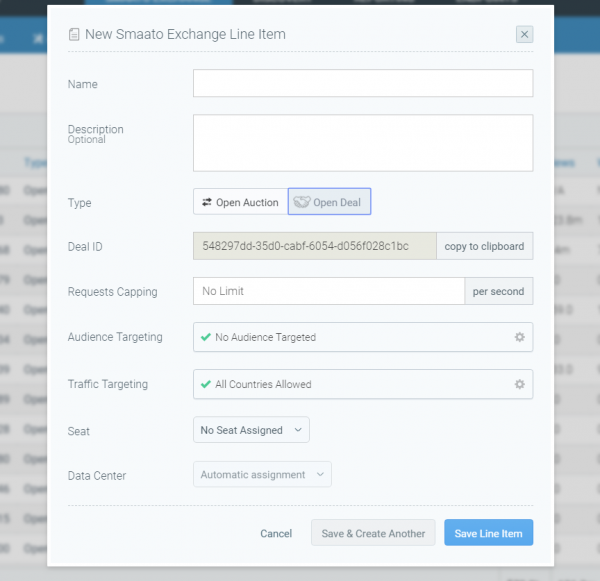 Clicking on Traffic Targeting will open the targeting modal, as shown below. The targeting parameters will have Geotargeting as one of the options. Target specific or multiple countries/states/cities you like.  The default is set to target globally.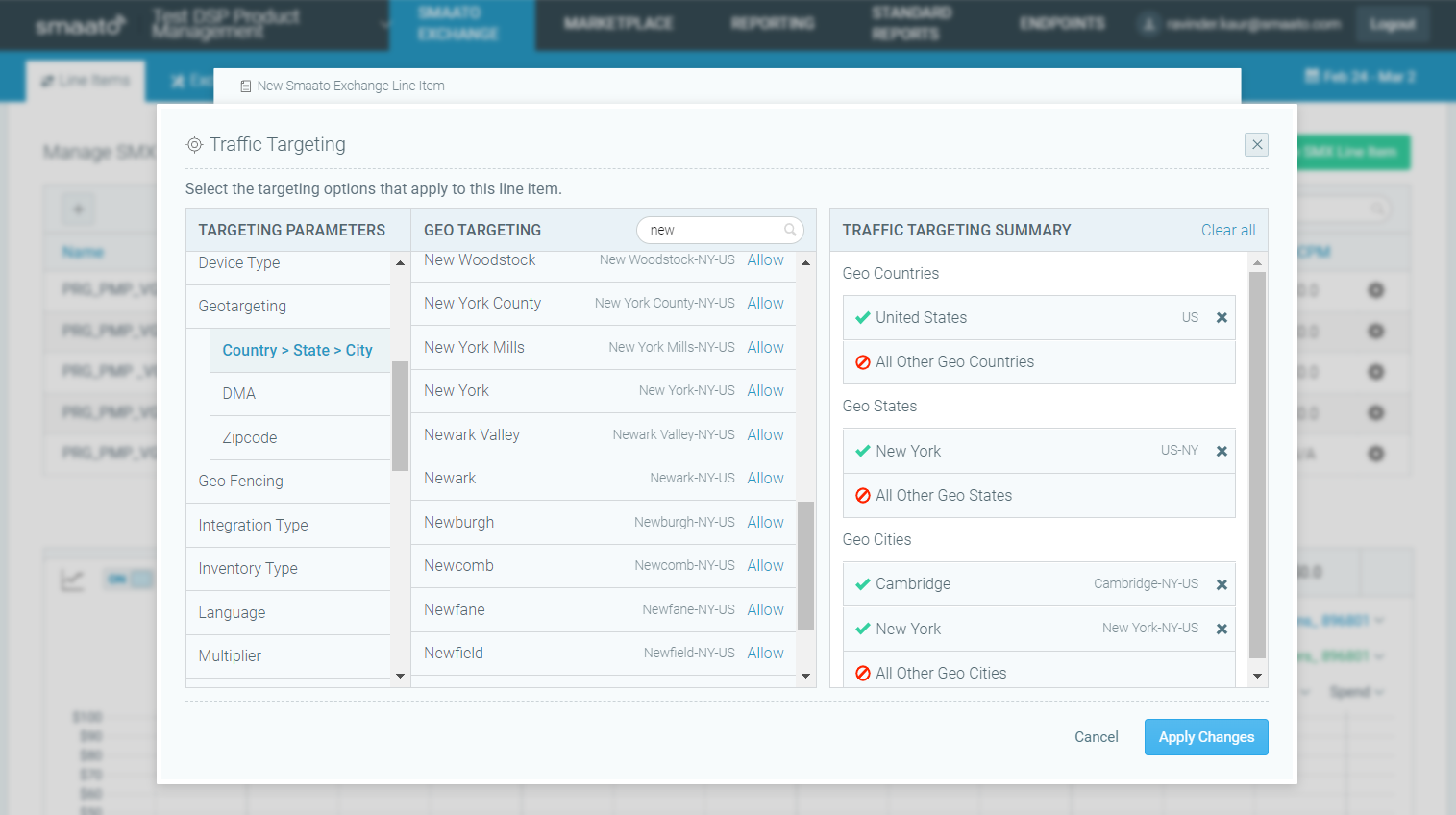 You may also target by DMA/Zipcode through bulk upload. Select Zipcode, and upload your file in CSV format.
Click on Apply Changes.
When you have finished creating your new line item, simply click Save Line Item, or Save & Create Another if you would like to create another Line Item right away.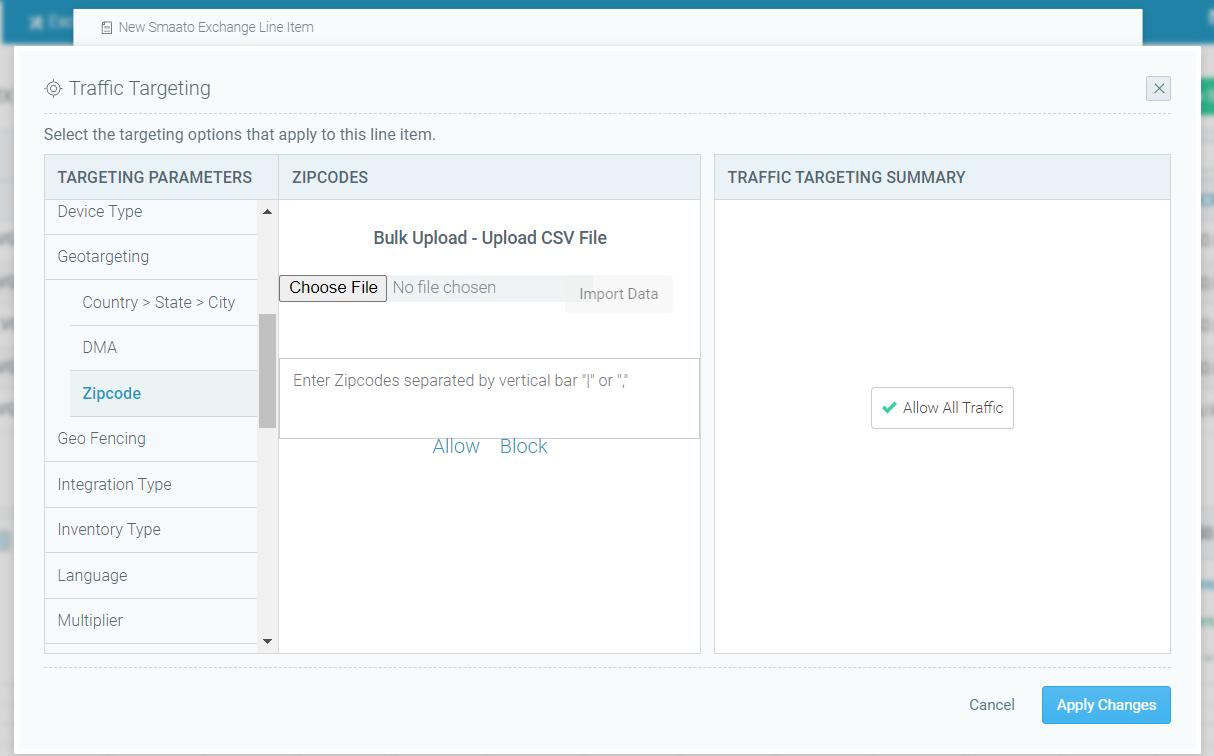 Last Modified: August 31, 2023 at 11:53 am