Adspaces
What is an Adspace?
Any space within an application that has been reserved for the display of advertising. Its dimensions and location within an application typically define an Adspace.
How many Adspaces can I create inside SPX?
There's no limit to the number of Adspaces that the publisher can create inside the platform. To add more than one, simply click on the + New Ad Space in the Inventory section in SPX.
---
Getting Started
Go to Inventory. Click on the App Name from the list of apps, hover the cursor over the Ad Space that you need to edit, and then click on the edit symbol.
When creating a new adspace, start by assigning the Adspace name. We recommend using details (with dashes separating information) such as app name, the ad space position, ad format, and dimension, but you can use whatever helps you to keep track of your ad spaces. See here some examples:
App Name – iPhone – 320×480
App Name – iPad – VAST – 1024×768
App Name – Android – Banners – 320×50
App Name – Android Tablets – Interstitials – 1024×768
Next, select the dimension of the ad space from the drop-down list.
The ad position and category of the ad space are optional to enter.
However, we still encourage you to specify this information in order for the full information to be passed in the exchange to help yield higher revenue. The ad space's section category will be passed in addition to the app category.
When you are done entering your info, you then just need to click Save to go back to the SPX Dashboard.
You can click Save & Create App to add any additional applications that you wish to monetize.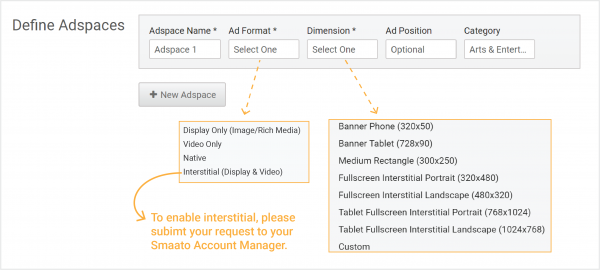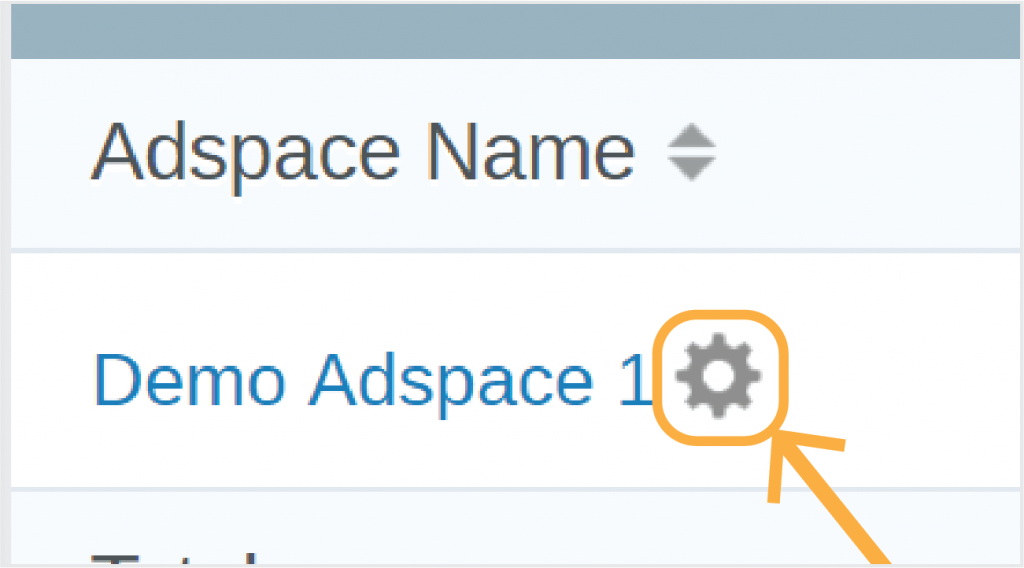 ---
Now all that is left is to integrate your app with Smaato.
You can integrate your app to Smaato with the Smaato SDK or with Ad Tag.
To integrate, choose the tab of your preferred integration option, then follow the given instructions.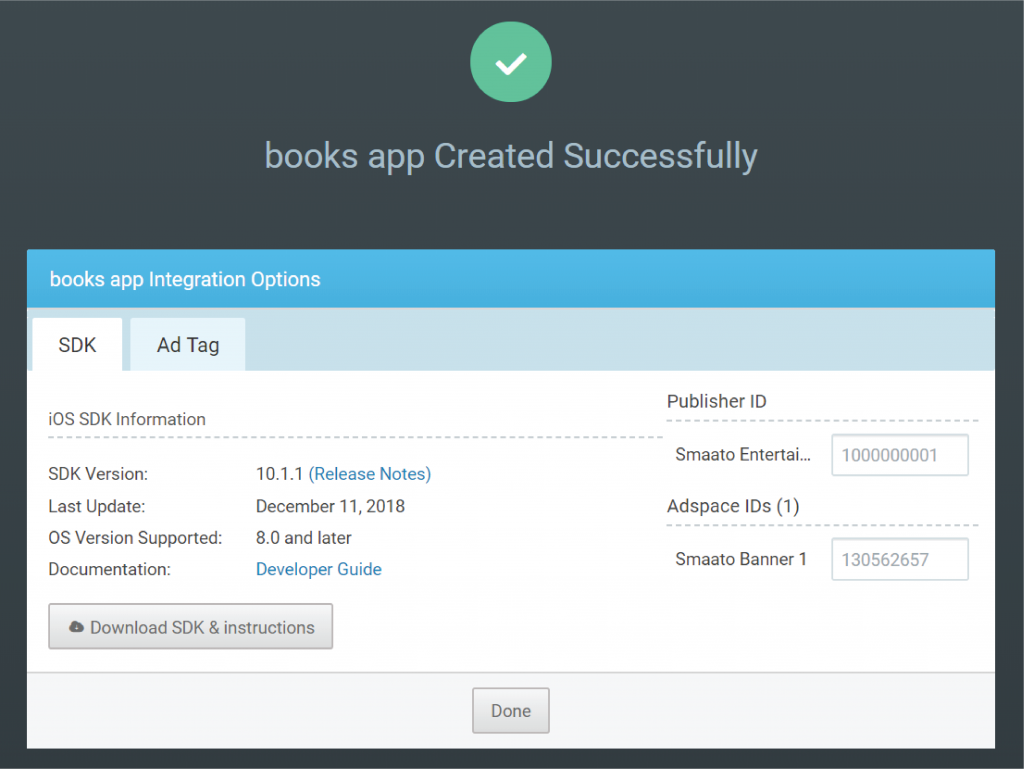 ---
Please Note: If you feel that have made any errors in the setup of your apps and adspaces, you can always edit these by going to the Inventory tab, clicking on the edit symbol next to the app name or adspace, and then using the edit window adjust the options.
Last Modified: November 25, 2021 at 4:37 pm