Smaato Exchange (SMX) [Legacy]
If you would like to access the documentation for the Smaato NextGen SDK, please
click here
.
Blocklisting within the Smaato Exchange is possible on two levels (global and per Line Item), and by three different parameters (Advertiser Domain, Category, and Creative Attributes).
Blocklisting only applies to RTB demand! If you have strict blocklisting requirements, disable ad network demand for your inventory.
Global Blocklisting
Global Blocklisting applies to each and every piece of traffic that is sent to the RTB exchange and potentially overrides Line Item configurations.
To access your Global SMX Blocklist, head to the Exchange tab in your SPX account and click on Edit Settings under Smaato Exchange Summary: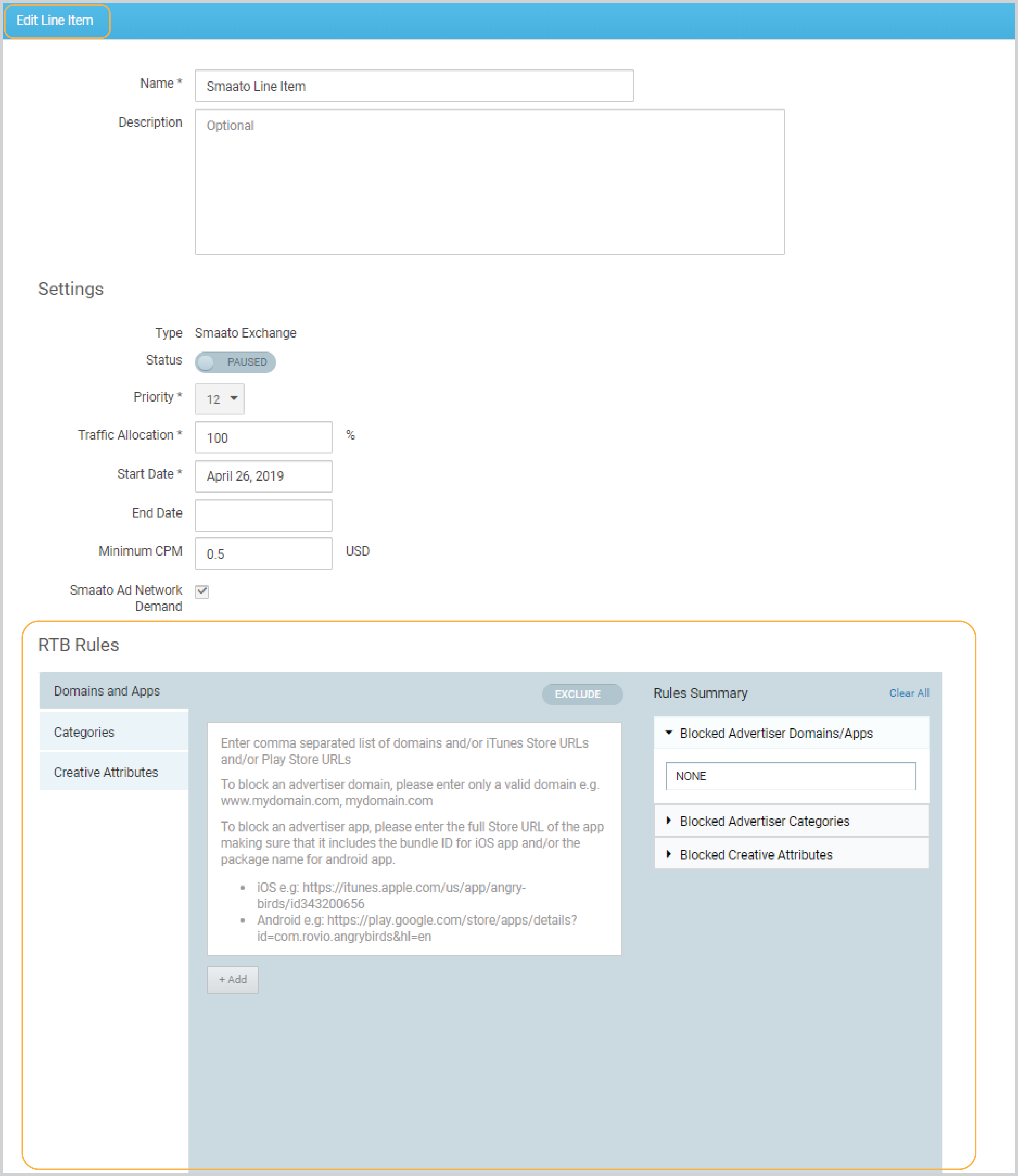 Line Item Blocklisting
Line Item Blocklisting only applies to the traffic specifically assigned to it. Configurations set don't affect other traffic/Line Items and are supplemented by the Global Blocklisting settings.
To configure a Line Item Blocklist, access the Line Item's setup and scroll down to RTB Rules.
RTB Rules
Domain and Apps
This blocklist rejects bid responses that include a specific advertiser domain. Under the Domain and Apps tab, enter a URL (e.g. www.onetwothree.com) and click the +Add button.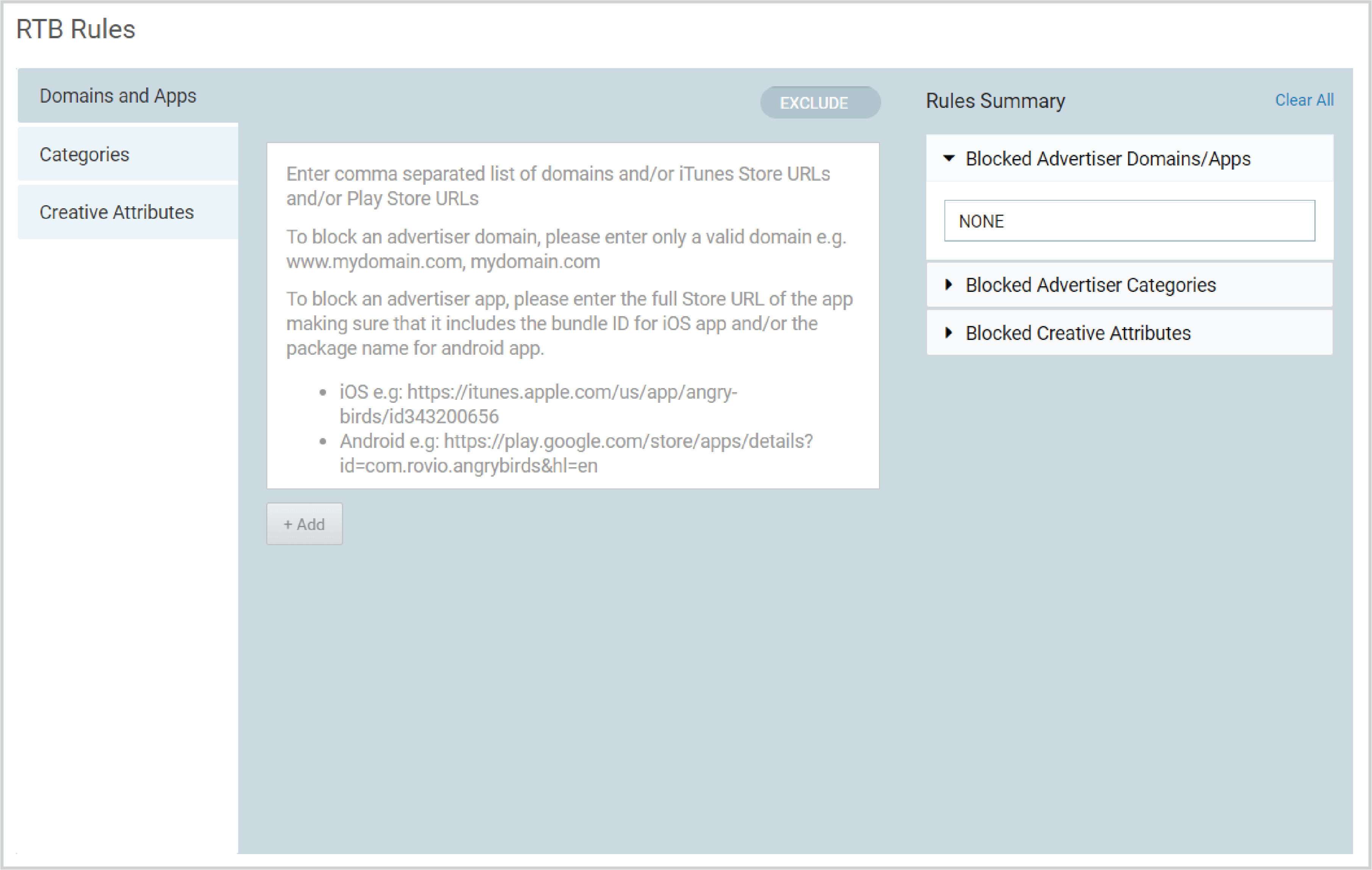 IAB Categories
The category blocklist gives you the full list of IAB categories. You can either choose to include a category (by simultaneously excluding all others), or exclude single categories under Category.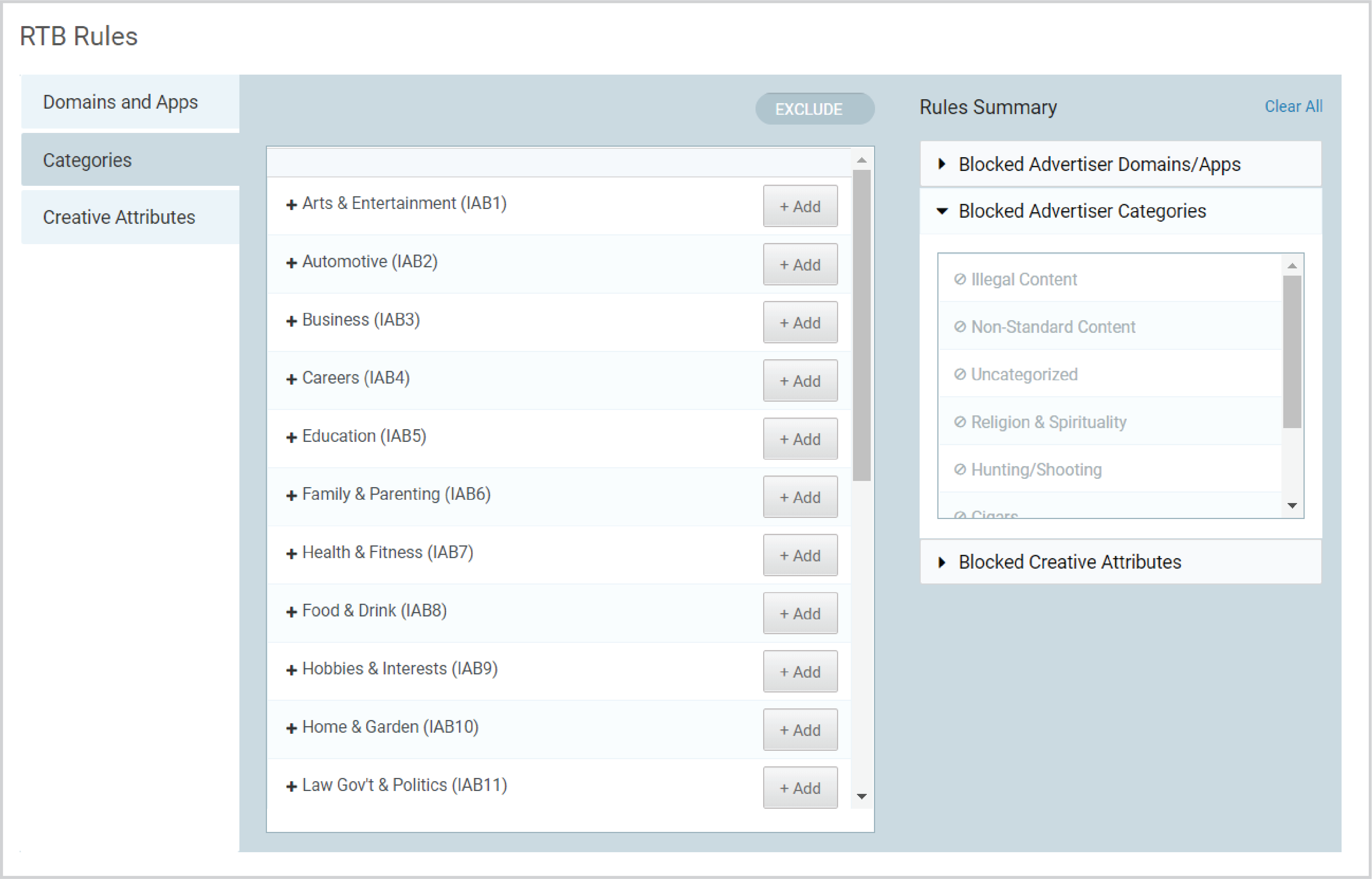 Creative Attributes
You can also reject bid responses that contain creatives with attributes such as Shaky, Flashing, Flickering, Extreme Animation, Surveys, Text Only and Alert Style – select the Creative Attributes tab and exclude the desired attributes.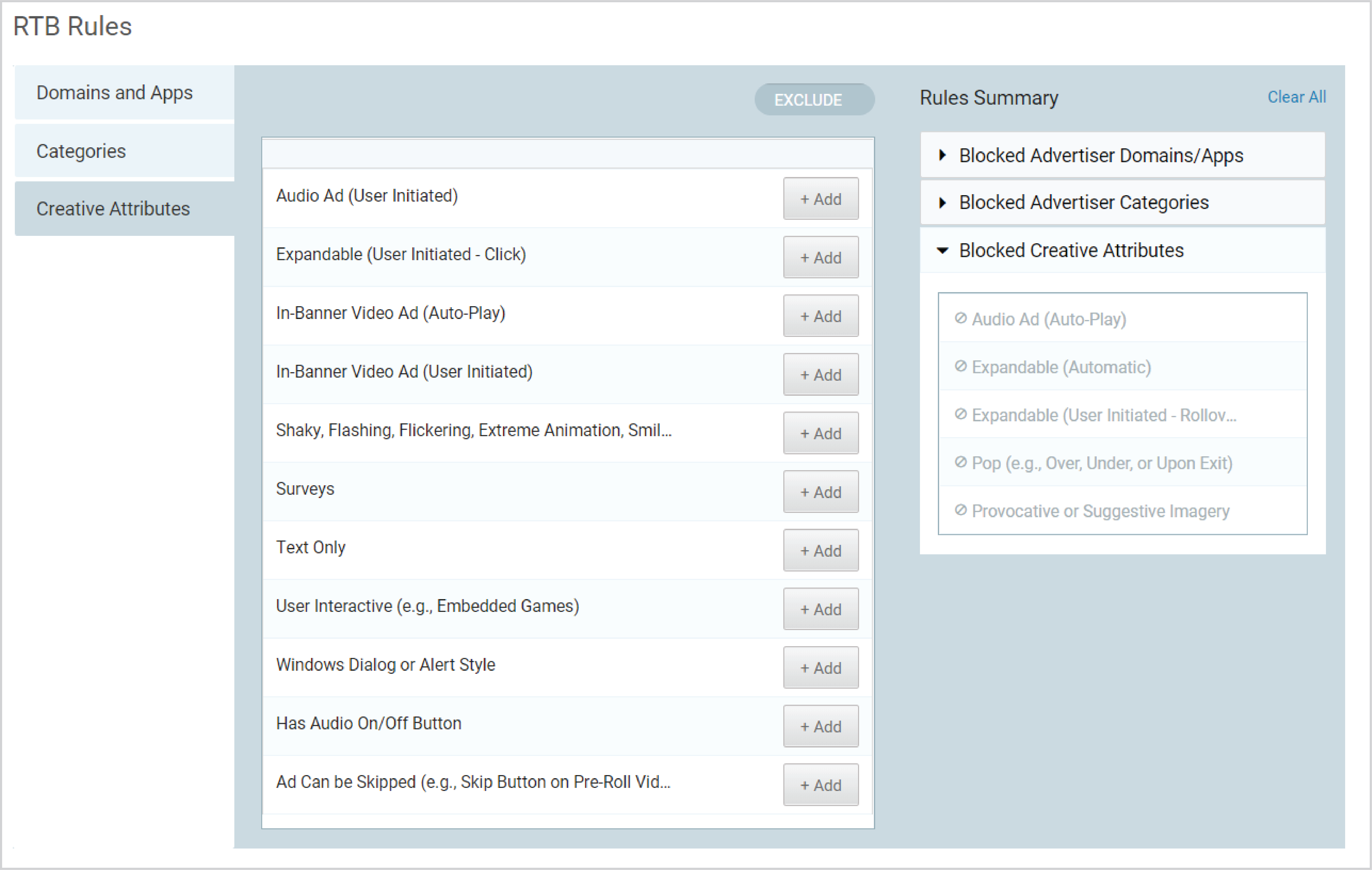 A couple of Creative Attributes are blocked exchange-wide by default because we associate them with low ad quality by experience. Hence, they are greyed out and cannot be unblocked.
Last Modified: June 23, 2021 at 5:42 pm
---
© 2005-2020 Smaato, Inc. All Rights Reserved. Smaato® is a registered trademark of Smaato, Inc.