Getting Started with SPX
If you would like to access the documentation for the Smaato NextGen SDK, please
click here
.
The Full-Featured Ad Serving Platform for App Publishers
Why should you use Smaato?
The easy answer is that you have worked for many years to develop your amazing app and you want to start making revenue to keep this app amazing and to grow your user base. If your app is free on an app store, one of the most effective ways to increase revenue is through the display image and video ads. In order to display ads, you will also need to integrate with an ad serving platform for all of this work. Supply-Side Platforms (SSPs) are a great option because they put the monetization of your app and all your ad placements under your own control. Meaning you decide how you want to make your money!
Watch this short video for an inside look to all that our Smaato Publisher Platform offers you!
---
Beginner's Guide the Smaato Publisher Platform
Our Smaato Publisher Platform (SPX) is an intuitive ad serving solution that puts full monetization control in your own hands. By integrating and optimizing your app monetization strategy all in one place, you will be given the ability to achieve your revenue goals and to improve your user experience. When signing up you will be able to set your own targeting to demand sources and you will also have our powerful reporting and analytics suite which will help keep you guided in the right direction.
Our intuitive solution puts full monetization control in the hands of publishers. With advanced reporting and targeting options, SPX enables publishers to achieve their goals by integrating and optimizing their mobile properties all in one platform.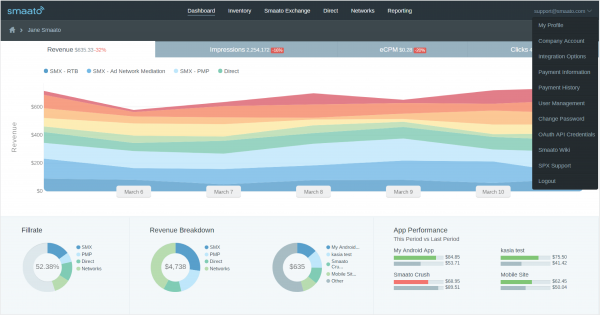 ---
Get Started by Setting Up Your SPX Account
It only takes a few minutes to register your account, create a new app, define your Adspaces, and then integrate your inventory. Once setup you'll be set to start making money!
Sign in to your SPX account at accounts.smaato.com
Add your first app or mobile website
Define your Ad space ad placements
Create and edit line items
Integrate your inventory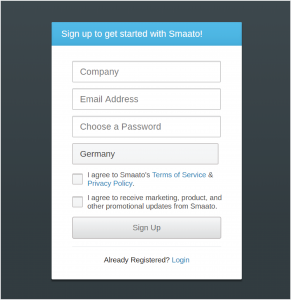 ---
Intro to Smaato's RTB Ad Exchange
Sell premium inventory through real-time bidding. Smaato connects all demand and supply sources. Global supply and demand reach on a single platform.
Global access to quality ad inventory
Higher eCPMs and more transparency
Higher ad quality and relevance
Find the best ad price in 200 milliseconds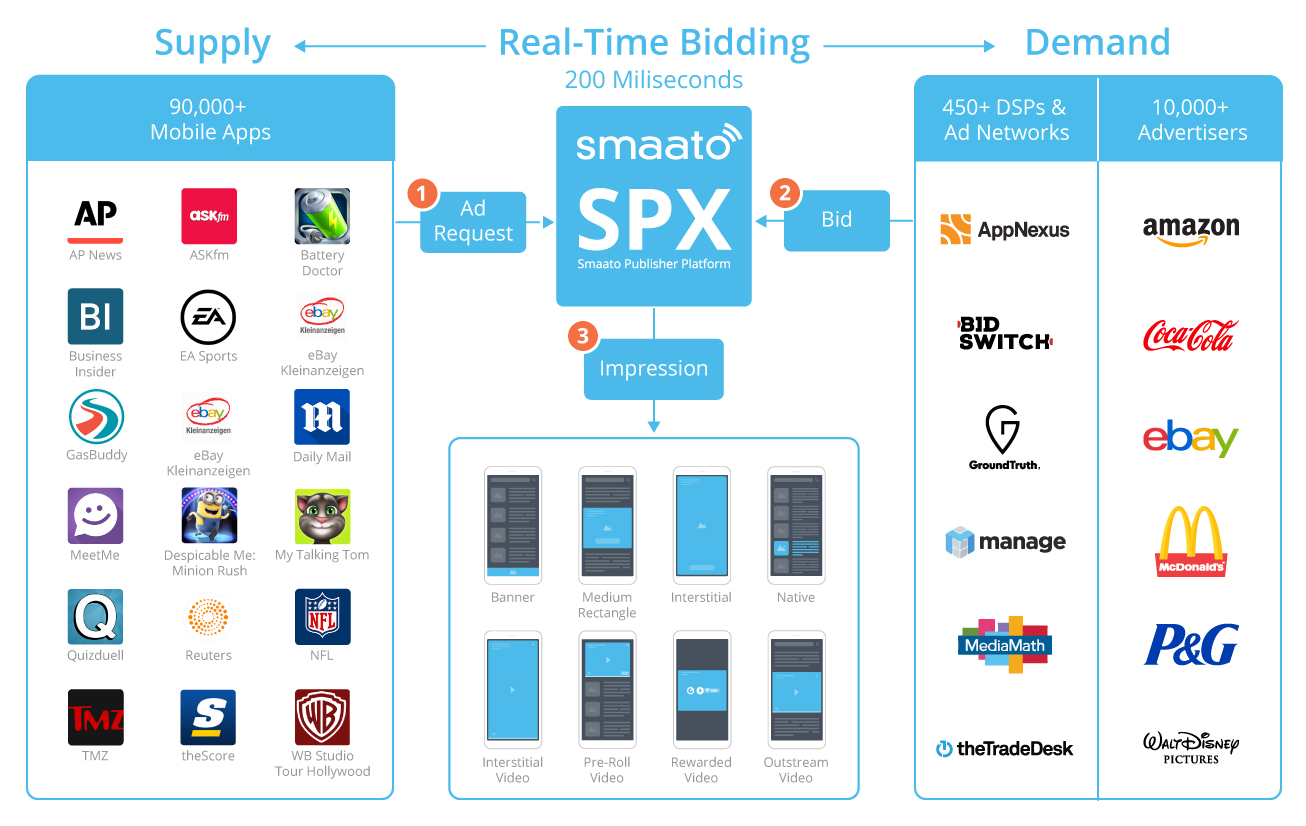 ---
Integrateing with Smaato
The Smaato Publisher Platform enables you, the app developer, to use in-app advertising to promote your app and to make the money you deserve.
The Smaato Publisher Platform is available for both Android and iOS platforms. You can integrate using our fully modular NextGen SDK or we also have the option with an Ad Tag. You can also integrate your own third-party ad sources such as Google Admob, Google Ad Manager, or with MoPub. We will also help you mediate any major SDK-enabled ad networks that you are already working with directly inside your SPX demand stack for increased competition and revenue.
Integrate your apps using our Android NextGen SDK documentation:
Integrate your apps using our iOS NextGen SDK documentation:
You can also integrate your app using our
Smaato legacy documentation
:
Android legacy SDK
iOS legacy SDK
Smaato Ad Tag
Client-Side Mediation
Third-party Mediation
---
Integrate, Monetize, and Report
Access over 450+ global demand partners by integrating with Smaato's RTB Ad Exchange. You will have instant access to Smaato's demand sources, but you also have the option to integrate your own demand sources as well as third-party ad sources. You can optimize your app inventory to gain higher revenues and higher eCPMs by allowing these demand sources to target your Adspace inventory and all of this can be done within the Smaato Publisher Platform. On top of all of this, you will have access to Smaato's reporting API, where you can receive detailed, customizable traffic and revenue reports with the KPIs that matter most to your monetization strategy.
Our robust reporting analytics suite, allows you to monitor all of the measurements that matter the most for your app.
Auctions
Ads served
Impressions
View Rate
Gross Revenue
Video delivery and completion
+Much more
Last Modified: February 25, 2020 at 5:48 pm
---
© 2005-2020 Smaato, Inc. All Rights Reserved. Smaato® is a registered trademark of Smaato, Inc.